The G Plan Chair Saga....
I bought 4 G plan chairs from eBay....about 6 months ago.  My husband went to collect them for me - he is very obliging like that - and it was a few days before I saw them.  
They were not quite as I expected!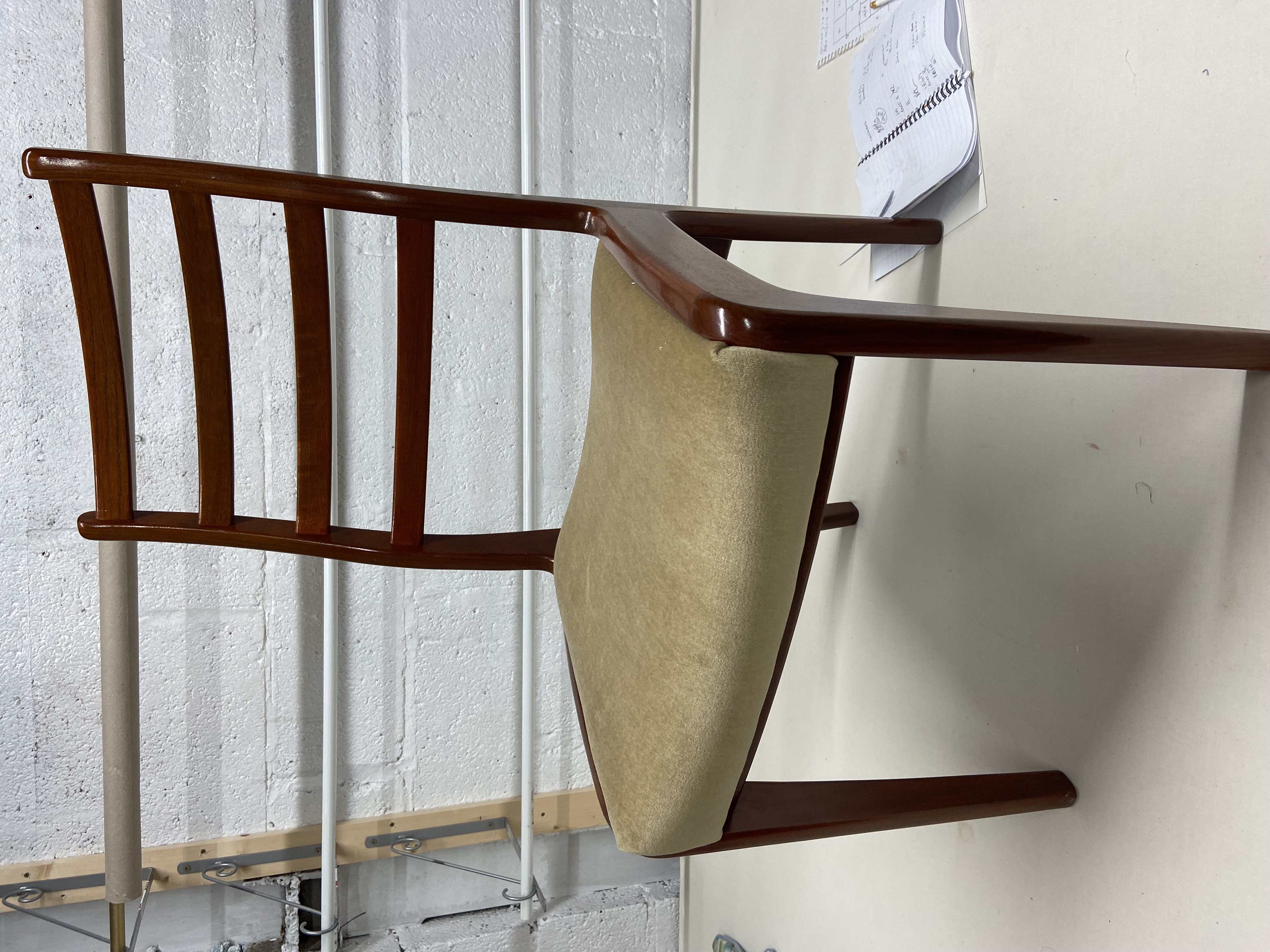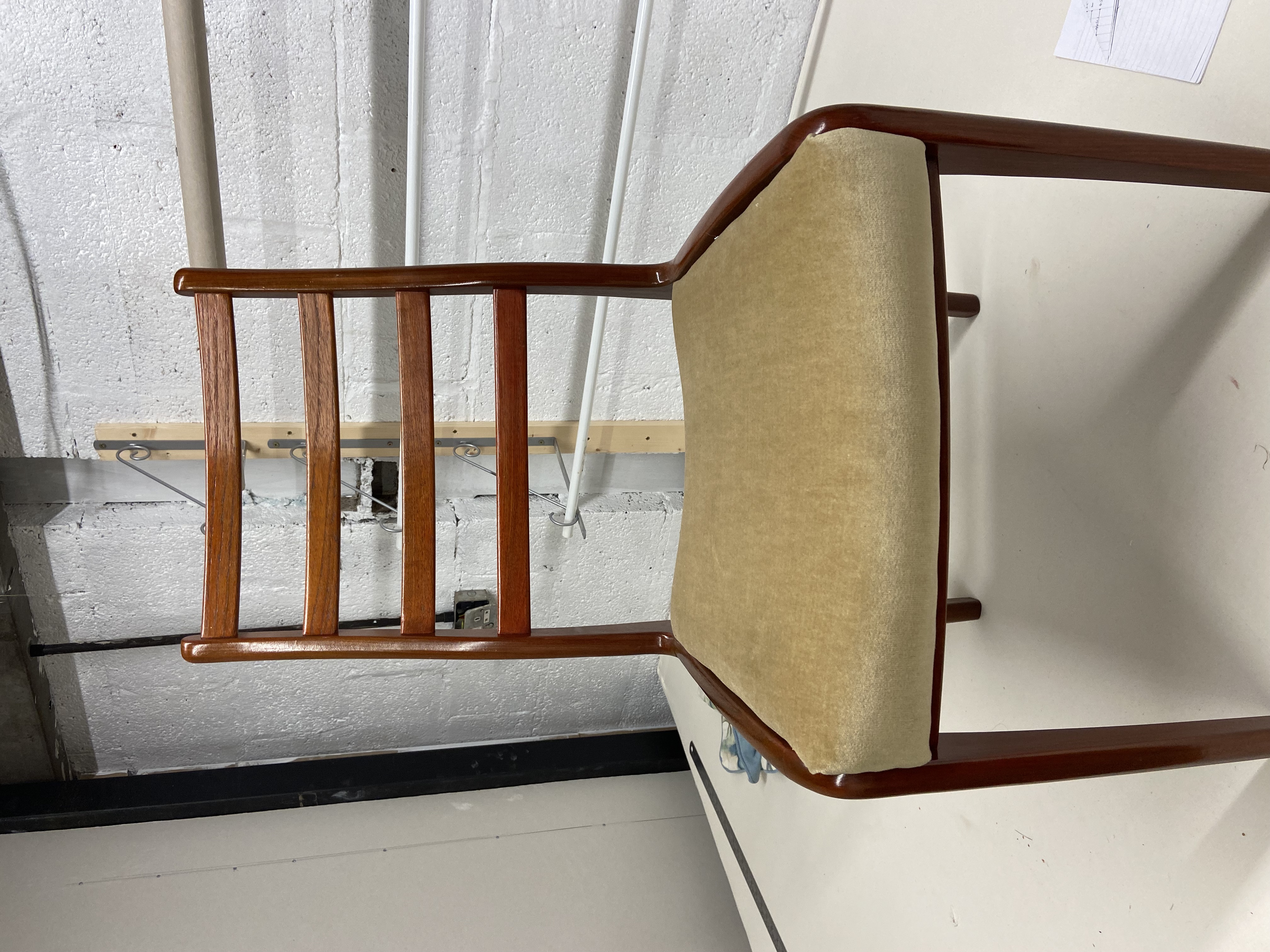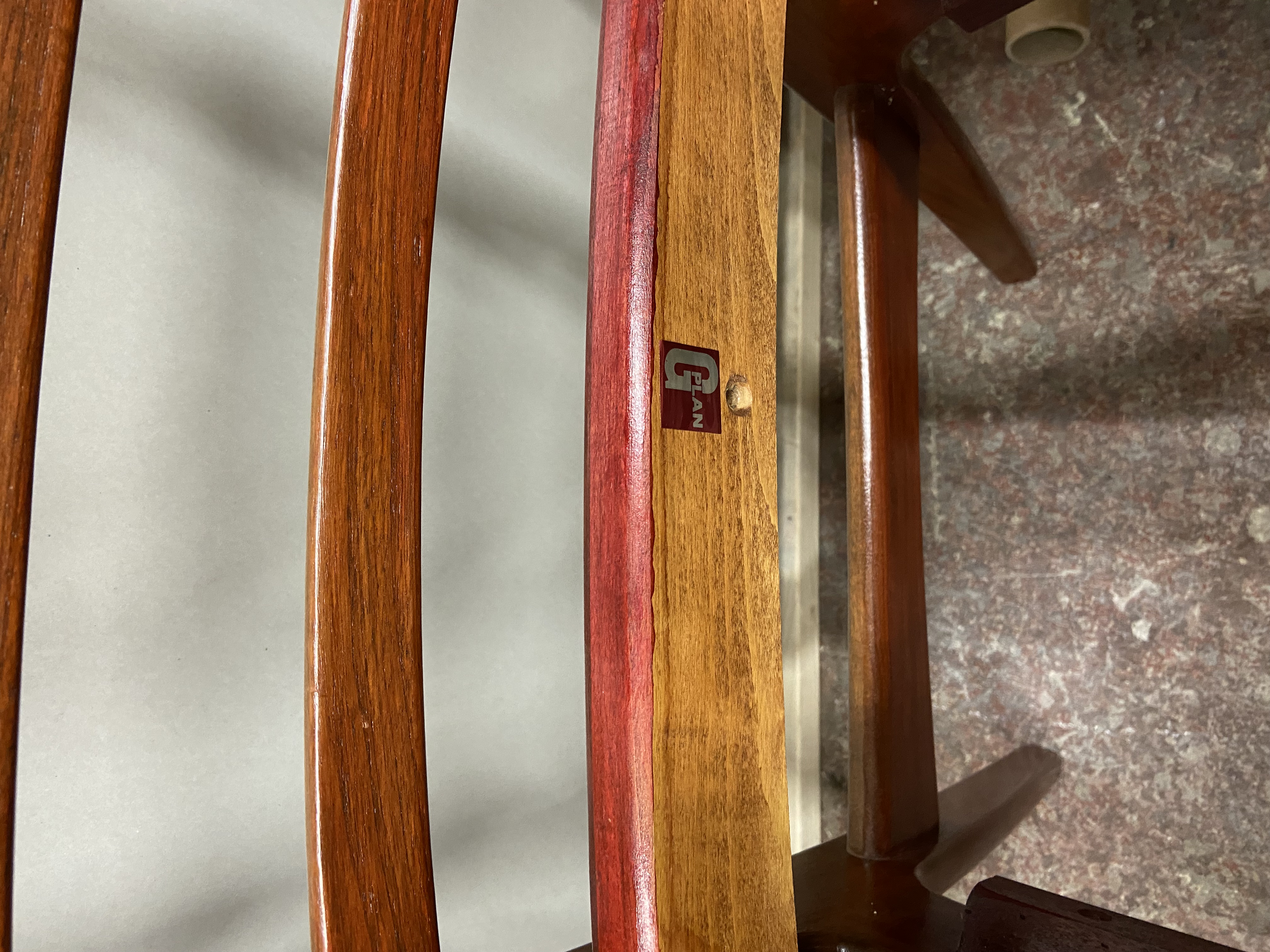 It has been quite hard to photograph exactly what the problem was - it was far more obvious in real life.  But these chairs shouldn't be shiny.  Or red.  
The red varnish that appears to have been applied at some point in their history was more pronounced on the sides of the chairs than on the ladder back, where the wood grain could still be seen.  It had pooled on the underside of the struts though.  I did wonder if the varnish had been applied with no preparation before?  Whatever had happened, this ended up being a much larger restoration job than I first thought. 
After some research, and asking some advice, I sanded the chairs down.  There was no other solution unfortunately.  Once sanded, I oiled them with teak oil, before waxing them with Gilboys Rosewood Beeswax. This gave them a beautiful colour, and enhanced the grain.  The transformation was marked (but perhaps difficult to photograph..)
I finished off by reupholstering the seats in Denali Mocha from Warwick Fabrics.  This is a lovely tweedy boucle-y type fabric which is very inkeeping with their vintage.