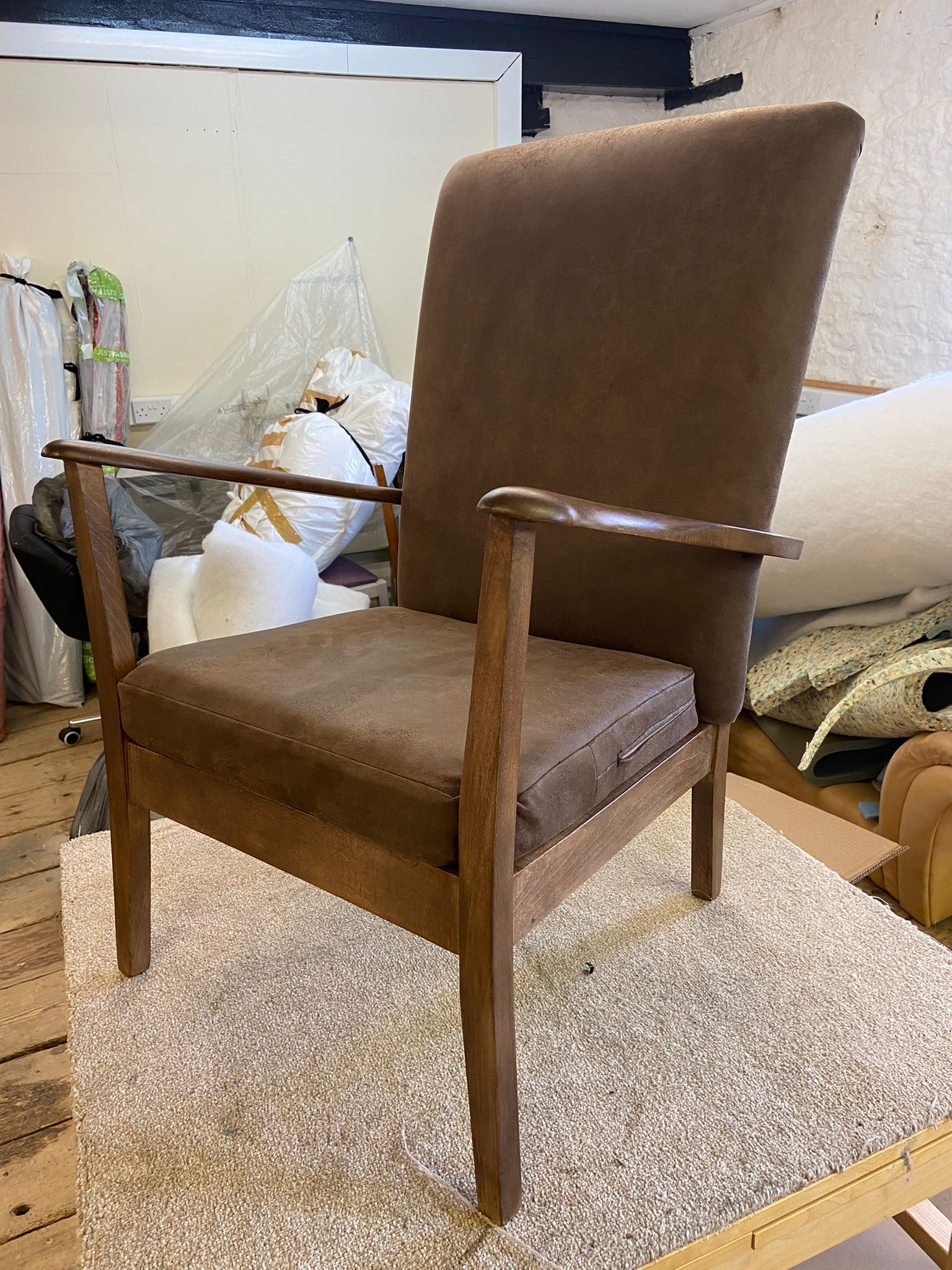 The Last Chair of Crawley Mill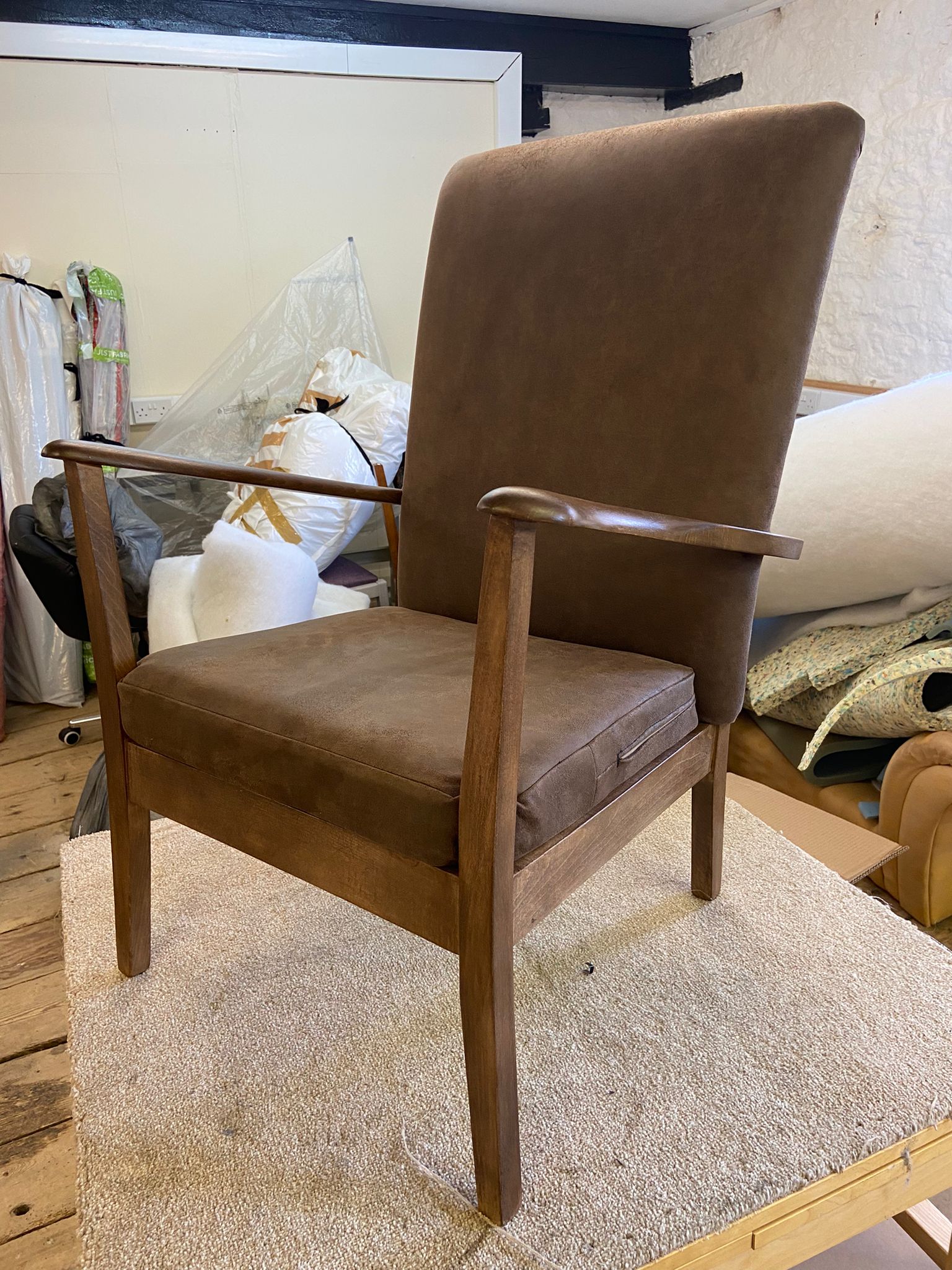 We're preparing to move to Fosseway Furniture this weekend. Just had time to finish this lovely classic chair with a fresh new look.
I originally got this chair though a local advert on facebook. It was ripped, the frame was discoloured and badly scratched, and it was generally looking very tired.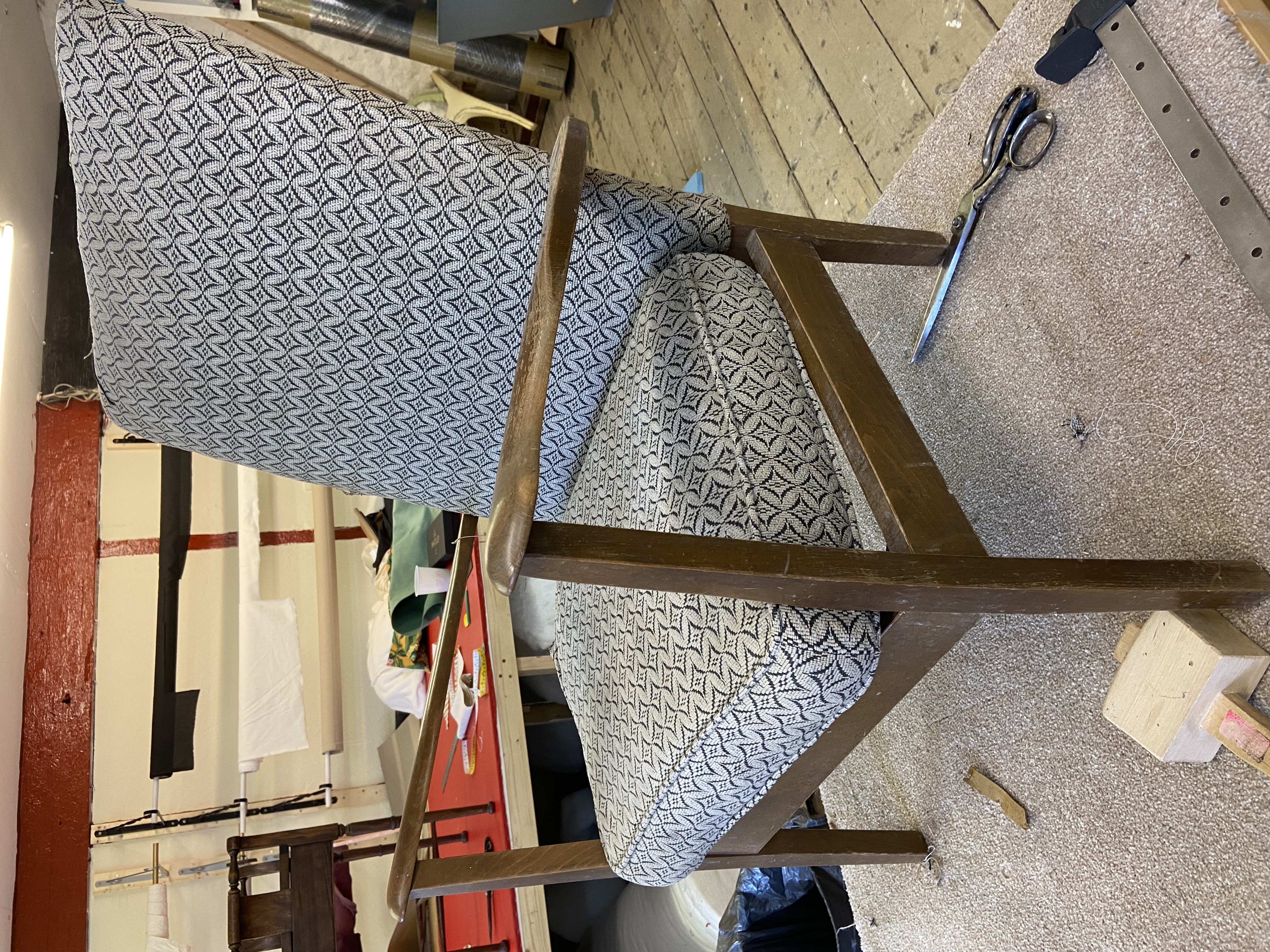 Once I stripped the upholstery off the chair, I sanded it back completely. I then used wood dye to give the frame a lovely warm walnut colour.
Given the shape of the frame, I made a cushion to fit around the arm supports, so it followed the frame and fitted properly.
The final stage was the addition of Vaquero from Warwick fabrics, in saddle. This fabric looks like nubuck leather, and is very soft with a nice texture. It finished the chair off nicely, giving a completely transformed look!